League bowling has a fascinating history that dates back to the early 1900s when bowlers started forming organized groups to compete regularly. Throughout the years, league bowling has gained popularity, becoming a beloved pastime that fosters a strong sense of community among bowlers.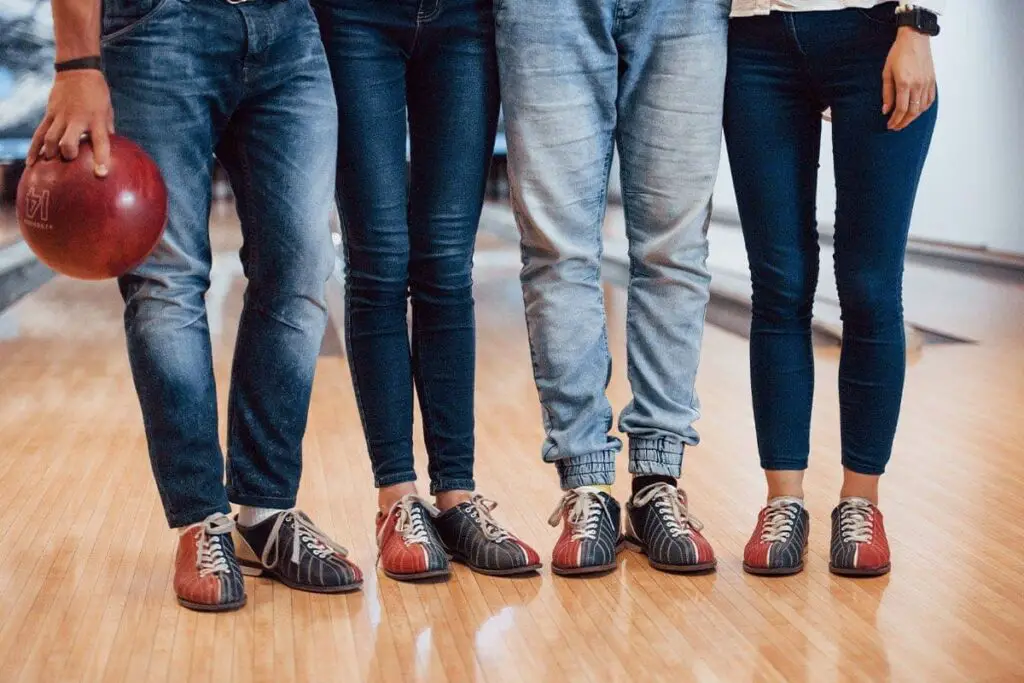 Bowling team names are an essential aspect of league bowling, contributing to camaraderie and competitive spirit. The team name symbolizes bringing bowlers together under a common identity and setting the tone for the game. It can add humor, cleverness, or catchiness to enhance the fun and excitement of the game.
Below we have compiled a collection of 350 one-of-a-kind and imaginative names for bowling teams, along with valuable tips on choosing the perfect name. Whether you seek a name that brings humor and wit or captures attention, our selected assortment will inspire you with many ideas and potential options.
Tips for Creating a Great Bowling Team Name
Coming up with an enjoyable name for your bowling team can bring an extra dose of excitement and camaraderie to your games. Here are some helpful tips to guide you in finding the perfect name:
Be Creative: Have fun playing with puns, wordplay, and alliteration to develop a catchy name that reflects your team's personality and style.
Embrace Bowling References: Terms related to bowling, such as "strikes," "spares," "pins," or "gutters," to make your team's name more relevant to the sport.
Team Consensus: Involve all members of your team in the decision-making process. Brainstorm ideas together. Choose a name that resonates with everyone involved.
Simplicity: Opt for a name that is easy to remember and pronounce. Shorter names tend to stick in people's minds, so keep it concise.
Inject Some Humor: Infuse humor and wit into your team's name for memorability and enjoyment for yourselves and your opponents.
Verify Availability: Before settling on a choice, make sure that another team isn't already using the name you've selected. This helps avoid confusion or potential legal issues down the line.
Embrace Who You Are: Take into account your team's strengths, playing style, or shared interests to find a name that truly represents your group.
Give it a Test Run: Share the names with your friends and family to get their reactions. Their feedback will help you narrow down your options.
Visualize the Impact: Imagine how your team name would look on jerseys or banners. An appealing name adds to the overall team spirit and unity.
Stand the Test of Time: Choose a name that won't feel outdated in the future. Avoid references that may lose relevance over time.
Embrace Competitiveness: If intense competition is your thing, go for a name that exudes confidence and showcases your edge.
Explore Opportunities: Consider how your team name can be utilized for social media presence and overall team branding.
Remember, your bowling team's name goes beyond being a label; it symbolizes unity and spirit both on and off the lanes. So enjoy the process. May your team's chosen name become renowned at every bowling alley you conquer!
Funny Bowling Team Names
The Gutter Gurus
Spare Me the Drama
Split Happens
The Alley Cats
Bowl Movements
Pin Pals
The Pin Wizards
Bowlerinas
Pinbusters
Bowled and Beautiful
The Lucky Strikes
Bowlieve It or Not
The Bowl-der Dashes
Bowled Over
The Kingpins
Pinnywise and the Bowl-ters
The Rolling Stones
Alley Oops!
Ball-istics
The Bowling Stones
The Spare-tans
Bowlar Bears
Pin-credible Bowlers
Bowlievers
Spare Change
Good Bowling Team Names
The Strike Force
Thunderballz
Rollin' Renegades
Lane Rangers
The Pin Predators
Bowling Thunder
The Alley Avengers
Bowlers of Fortune
Pin-terest Worthy
The Spare Masters
The Spin Doctors
Strike-a-Saurus
Pincredible Hulk
Bowlderdash
The Bowlgarians
Gutterball Kings/Queens
Spare-tacus
The Split Seconders
Alley Oopsies
Bowldacious Bunch
Pin Me Up, Scotty!
Gutter Guru Squad
The Tenpin Titans
Rolling Rebels
Bowloholics Anonymous
Best Bowling Team Names
Pin Warriors
The Alley Cats Strikes Back
Gutter Gang
Rolling Thunderbolts
Strike-o-Saurus Rex
The Pin-tastic Crew
Lane Legends
Spare-nado
The Pin-timidators
Bowlersaurus Rex
Split Happens Reloaded
Pin Perfect Strikers
The Spinners Union
Alley Avengers Unleashed
The Kingpins' Court
Thunder Rollers
Pin-tergalactic Bowlers
Strike Team Six
Bowltastic Voyage
The Split-Enders
Alley Assassins
Gutter Gladiators
The Bowl-gernauts
Pin-sational Rollers
Striking Stars
Dirty Bowling Team Names
Balls of Fury
Lane Lushes
Splitting Headaches
Pin Up Dolls/Dudes
The X-rated Strikes
Bowl Job
Bowler's Paradise
Pin Punchers
Gutter Gurus After Dark
Spare Change for Beer
The Pin Prowlers
Striking Seduction
The Spare-timers
Alley Cats Uncensored
Bowler's Binge
Pin-tercourse
Beer Frame Bandits
Gutter Grinders
Pin Hitters Club
Ball & Booty Rollers
The XXX Strikes
Spare My Sanity
Dirty Lane Divas/Dudes
Bowled Moves
Pin Invaders
Catchy Bowling Team Names
Strike Stars
Rolling Rebels
Pin Poppers
Alley Cats United
Split Second Strikers
Gutterball Busters
Lucky Rollers
Spare-mongers
The Thunder Rollers
Pin Titans
Bowlers Rendezvous
Strike Squad
Lane Mavericks
Spare Warriors
The Pin Commanders
Ball Busters
Alley Avengers
Spare-o-dynamic
The Rolling Renegades
Spin Masters
Pin-it-to-Win-it
The Gutter Gurus
Bowler Brigade
Strike Surge
Split Happens All-Stars
Cool Bowling Team Names
Pin Strikers
The Alley Assassins
Strike Syndicate
Rolling Thunder Crew
The Bowl Furies
Lane Legends Club
Split Smashers
The Spin Doctors
The Strike Ninjas
The Pin Commandos
Bowlers Elite
Gutter Guardians
The Strike Kings/Queens
The Pin-tastic Crew
Strike Seekers
Spare Mavericks
The Bowling Bandits
Alley Avengers Unleashed
The Pin Professionals
Ballistic Rollers
The Pin Wizards
The Bowl Barons
The Alley Aces
Strike Vortex
Pin Dominators
Bowling Team Names for Bad Bowlers
Gutterball Gang
The Spare Change Crew
Pin Bloopers
The Bowled Overs
Lane Losers
Split Happens Club
The Pin Whiffers
Spare Disasters
The Alley Oopsies
The Gutter Gaffers
Pin Wobblers
The Bowling Blunders
The Split Second Chances
The Spare Strugglers
The Pin Missers
The Gutterball Goofs
The Wayward Rollers
Strikeless Society
The Bowling Booboo Crew
The Spare Rejects
Pin Tumblers
The Alley Fumblers
The Gutter Grumblers
The Splitzillas
The Pin Triflers
Clever Bowling Team Names
Spare-Itual Gangsters
The Pin-demic Strikers
Rolling with the Gutter Punches
Strikeaholics Anonymous
The Split Decision Makers
Pincredibles 2: The Spare-ginning
The Lane Leopards
Bowled Revolution
Alley-oop Strikers
The Pincredibles
Gutter Gladiators 2.0
The Split Happens Society
Strike and Seek
Bowler's Dicey Rollers
The Spare Divers
Pinja Warriors
The Gutter Grinches
The Spare-adox Collective
Alley Avatars
The Pin-telligence Agency
Strike Troopers
Bowler's Labyrinth
The Spare-tans 2.0
The Pinball Wizards
The Gutter Gusto Squad
Hilarious Bowling Team Names
Spare Me the Drama Queens
The Bowling Stones – Rolling in the Gutter
Pin Pals and Gutter Gals
The Holy Rollers
No Split Sherlock
The Pin Heads
Gutterly Ridiculous
The Spare Bears
Alley Oopsies!
The Bowling Bloopers
Spare-anoia
The Ball Whisperers
The Pin Pranksters
Striking Out Loud
Gutterly Delightful
The Split Personalities
The Spare-ky Rollers
Pincredibles – The Incredible Bowlers
The Alley Oopsie Daisies
Bowl Movements – The Lax Bowlers
The Spare-a-noids
The Strike and Giggles Crew
Pinheads Anonymous
The Bowl-der Dashes – Fast but Not Furious
The Split Ends – Hair and Pins
Mixed Bowling Team Names
Striking Diversity
The Pin Perfect Mixers
Spare Spectrums
Rolling Fusion
Split Happens Mix
Alley Harmony
The Gutter Coasters
Pin-credible Mixers
The Bowler's Melting Pot
Strike Mix Masters
Spare-tacular Medley
The Alley Amalgamators
Gutter Galore Mix
Pin United
The Bowler's Medley
Strike Mates
Spare Revolutions
Pin Variety Pack
Alley All-Stars
Mixed Bag Strikers
Pin Symphony
The Bowling Blenders
Gutter Geniuses Mix
Pin Fusion Frenzy
The Strike Cocktail
Unique Bowling Team Names
Bowlersaurus Strikes
The Pin-fluencers
Gutter Galaxies
Strike and Shine
The Alley Avengers
Pin Jockeys
Rolling Thunderbolts
Spare-tacus Squad
The Split Squad
The Pin Pioneers
Bowl Patrol
The Gutter Guardians
Strikers' Symphony
The Spare Magicians
Pin Prowlers
The Rolling Royals
Split Second Sensations
The Spare Kings/Queens
The Bowlytics
The Alley Artillery
Gutter Gangsters
The Pin Whisperers
Strike Surgeons
The Spare Devils
The Spin Commandos
Bowling Team Names for Couples
Love Strikers
The Bowling Duets
Spare Soulsmates
Pin Perfect Pairs
The Alley Lovebirds
Strike and Snuggle
The Bowler's Romance
Pin-timate Partners
Spare-tner's Delight
The Bowling Love Affair
Strike Sweethearts
The Pin-tastic Couples
Gutter Honeymooners
The Bowling Beloveds
Strike Sparks
Bowler's Embrace
The Spare-tacular Duos
Love on the Lanes
Pin-tastic Love Story
The Alley Amore
The Split Second Honeys
The Love Strucks
Bowler's Bliss
The Spare-tner Connection
Cupid's Bowling Team
Cute Bowling Team Names
Pin Pals Forever
The Strike Sweeties
Bowler Bears
Spare Buds
Alley Angels
The Bowling Buddies
Pin-mojis
The Gutter Gems
Strike Sprinkles
Bowlopolitan
The Spare Hugs
The Alley-oopables
The Pin-sy Whispers
Bowler Bunnies
Spare Sparkles
The Gutter Glows
Pin-credible Cuties
The Strike Snugglers
The Alley Cuddlers
The Spare-able Smiles
The Bowler Butterflies
Pin Puffs
The Gutter Giggles
The Bowling Tootsies
Spare Hearts
Coed Bowling Team Names
Mixed Rollers
Coed Pin Crushers
Strike Mixers
The Bowlin' Beaus and Belles
Pin-credible Coed Crew
Gutter Gals and Guys
Spare Spectacle
Alley All-Stars Coed
Strikin' It Together
The Bowler's Mixtape
Coed Rollin' Riot
Split Happens Coed Combo
The Coed Pin Prowlers
Strike Symphony Mix
Bowler's Coed Collision
The Coed Split Saviors
Alley Avengers Coed
Pin Partners
The Coed Rollin' Revue
Spare Sharers
Coed Strike Central
The Alley Amalgamation
Coed Spin Squad
Pin-point Coed Precision
Bowler's Coed Connection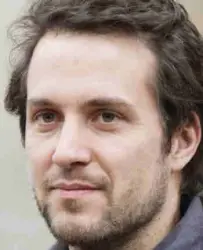 Latest posts by Drew Kaufner
(see all)